Please support the church's ministry financially.
By Cheques
Please write cheque to "NYMAC" or "North York Mandarin Alliance Church".
Direct Deposit
Please deposit into the following bank account:
Bank: Bank of Montreal
Account Number: 1998387
Transit Number: 24392
Institution Code: 001
Offering Online
To submit your offering online, please click this link. Canadahelps.org will provide a tax receipt directly.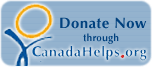 To submit your offering via cheques or direct deposit, please fill up this form, and mail the cheque or deposit slip to the following address:
3325 Victoria Park Ave. Scarborough, ON, M1W 2R8 Canada